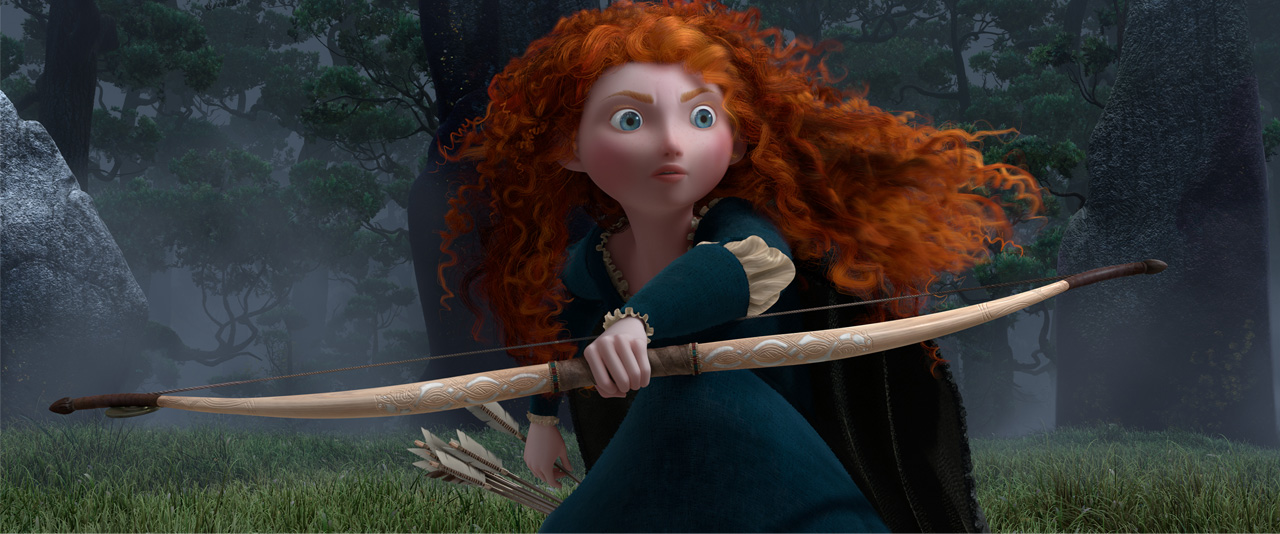 Okay so tomorrow I'm going to be buying dye to turn my hair back to the awesome bright red-like-a-letterbox colour it used to be about two years ago. I am also going to treat myself to some lovely heated hair rollers or a curling iron at some point so I can have big curly hair every now and then like I used to do as a teenager.
I swear I am not regressing. In fact I don't think I ever matured beyond about eighteen. I just pay bills now.
The point of the picture? If I could have hair like
Brave
's Merida (from Pixar and out in 2012) then I totally would. But sadly that's not really possible. But a girl can dream right?
In other fashionable news I am finding most high street shops amazingly drab right now. I went into a few last week and was thoroughly disappointed by the lack of interesting clothing, and displays for that matter. All I want are awesome clothes, is that really too much to ask? I really need to chuck out nearly all of my clothes because everything is either worn out and sad looking or doesn't fit right. I have too many pairs of jeans that fall down, so I spend most of my time in skirts, shorts and leggings.
I do however really want these:
There's many more but I won't flood you. These can be found at
Forever21
!